On its 15th birthday, our Lacerte Family Children's Zoo is happily accepting presents in the form of laughter heard throughout The Stream; open arms for bird perching in the aviary; keen eyes for inspecting butterfly wings; gentle hands for petting; and children with open hearts ready to learn about our wild world. Here are 15 reasons why you should wish our Children's Zoo a happy birthday:
1. Our goats give hugs. Really good hugs. (They take selfies, too.)
2. We have a masterfully engineered, intricate tunnel system in The Underzone where you can get up-close to dwarf mongooses and hornbills. (Okay, if you're 5, it's pretty enthralling.)
3. This wondrous lamb statue — donated to honor the memory of Michael David Devoss (1984-1987) —  never ceases captivating tiny humans who insist on having their photo taken on it.
4. Because pigs like belly scratches, and we're here to deliver.
5. Our Youth Volunteers are some pretty darn fabulous curators of making conservation cool. Y'all rock. (Learn more about them here.)
6. African grey parrot Murphy has been here since day one, sweet-talking guests with her puppy-dog eyes. She wins every day.
7. The Stream. Texas. Enough said.
8. Because baby pony Epona makes our hearts race THIS fast. WATCH!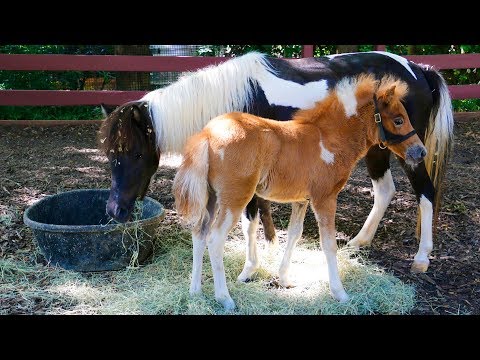 9. Daily personal animal encounters mean you could meet the sweetest, softest bunny on planet Earth. Her name is "Fluffy Angel Claire." (Kidding. It's just Claire.)
10. Your child will quite possibly leave our Nature Play courtyard with a desire to water plants. You're welcome.
11. Our birds in Travis & Zach's Birds Landing like to get cozy on your head (preferably heads attached to bodies holding seed sticks).
12. Because learning about different animal poops through the wildly popular "Poop Game" couldn't make fecal matter education more entertaining. (Ask to play it in the JCPenney Discovery House!)
13. The naked mole rats in The Underzone are so hideous, yet oddly fascinating, that you can't stop staring.
14. Where else can you find people who think the fossils, minerals, plants, rocks, and other natural items you find in your yard are as cool as we do? (Learn more on our "swap shop" in the Hillcrest Foundation Nature Exchange.)
15. Because our Lacerte Family Children's Zoo is full of passionate staffers who are always ready to show children just how special our planet and its animals are.